Thermal bathing
Thermal bathing
Wishing you to visit a thermal source, there are lovely opportunities at short distance from Agriturismo Le Vallette. We recommend the lovely Terme di Sassetta, located in the middle of amazing chestnut and oak trees wood, Terme di Venturina, Terme del Calidario, Terme di Casciana (one of the oldest in Italy), Terme in Sasso Pisano, the last a small village close to Larderello where the thermal waters also supply ancient public wash houses.
Tuscany has plenty geothermal energy used for a long time and for these reasons many locations have their own thermal source known by our ancestors for their important healthful and healing properties.
Many thermal private sites have been built where thermal water springs gush from the ground, however, there are free small pools carved in the rock or little waterfalls where we can enjoy a warm bath immerse in the lush of nature.  Saturnia at the heart of Maremma, has the widest Italian private thermal site, but close by, at Cascatelle del Mulino, the 37°warm waters have carved the travertine stone during their centenary flowing and created small pools in the beauty of the nature we can enjoy free of charge.
Bagni di Petriolo (Monticiano, Siena) near Farma River has a thermal spring of which we can benefit for free, and nearby a modern thermal Spa equipped for all sorts of treatments. If you are nearby, we recommend a short visit to San Galgano Abbey in Chiusdino, an iconic example of Cistercian architecture.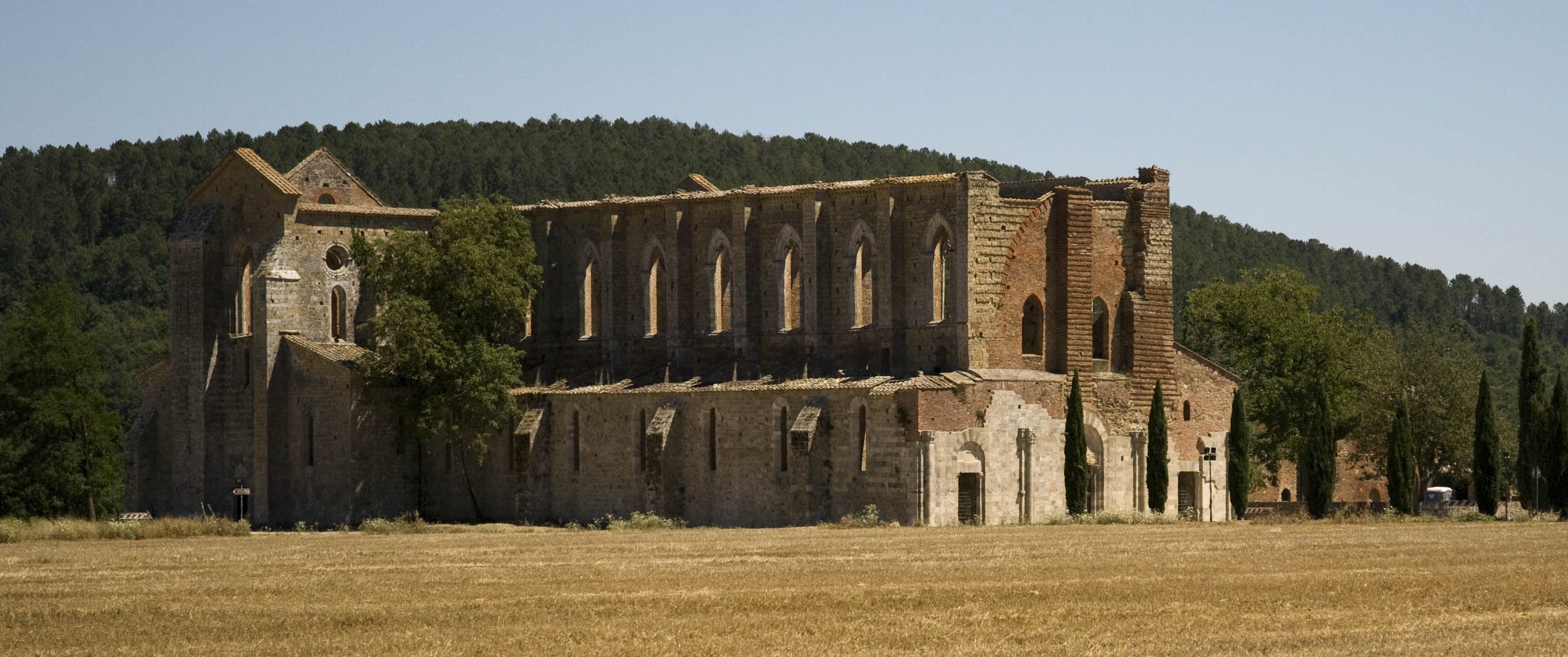 Bagni San Filippo (Castiglione D'Orcia, Siena) is another interesting thermal location: the choice is between exclusive private Thermal bath facilities or the Fosso Bianco location, set in the middle of a wood, here, Italy's warmest solfour waters runs in torrents forming small waterfalls and natural ponds, creating strange calcareous formations like the so-called Balena bianca (white whale).
More free warm waters can be found in San Casciano dei Bagni (Siena) where, close to the village center, the "vasconi", old, stone laundry basins ,represent a valid alternative to the private baths. Bagno Vignoni (Siena) is a picturesque small thermal Village. Here there is an immense, rectangular Romanic basin named Piazza delle Sorgenti (Square of the sources) corresponding to the town square. Bathing into the steaming square is not allowed, however, some narrow channels converging into lower ponds will allow you a free warm bath when not joining one of the many private thermal Spas at the local hotels.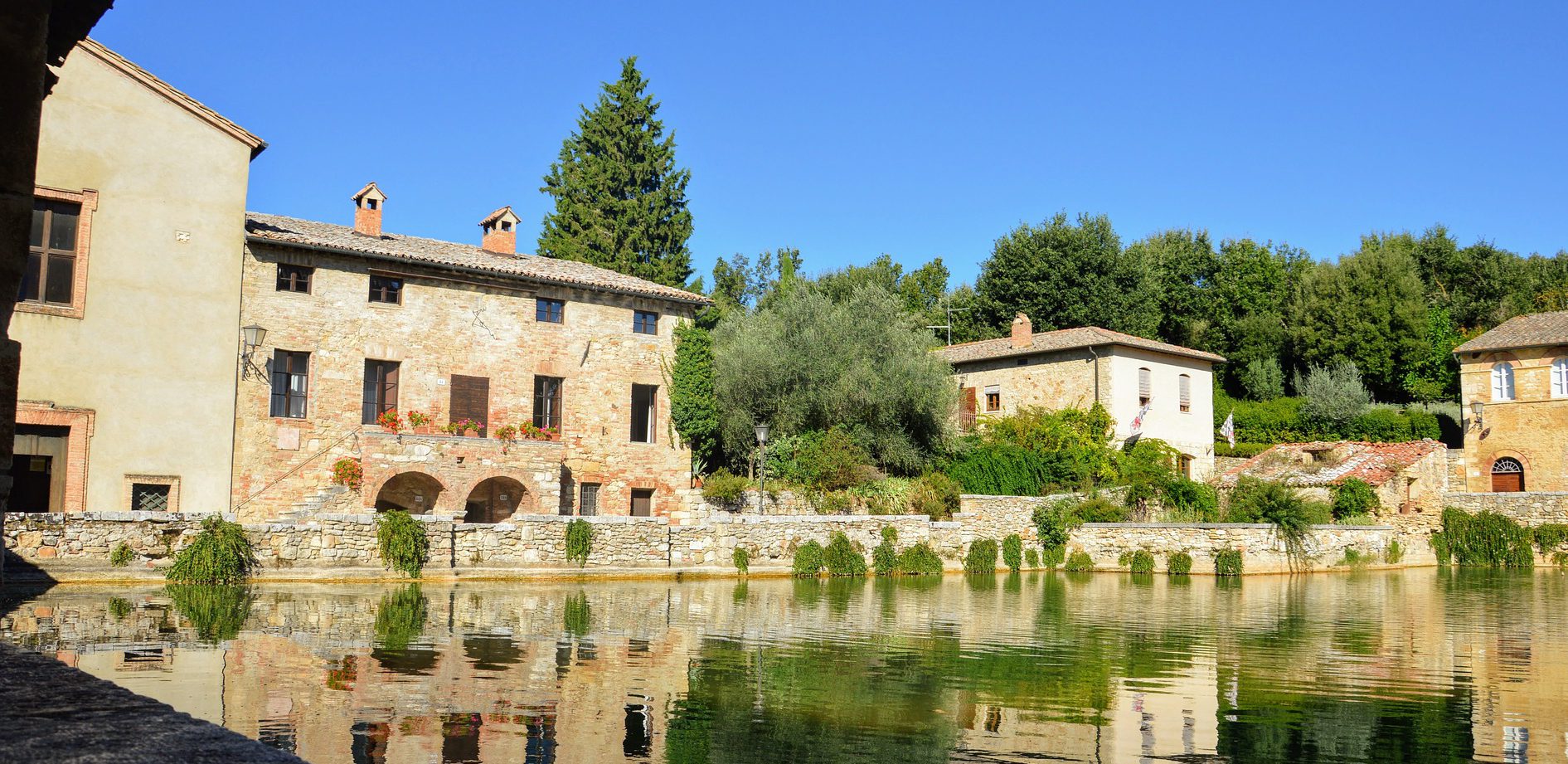 The area around Siena is very rich with Thermal sites, we can recommend a few more to be added to the above mentioned ones: Terme di Rapolano, between Chianti and Val di Chiana borders. Chianciano Terme on the Val d'Orcia towards Valdichiana boundary, or, near Umbria borders San Casciano dei Bagni has more than forty thermal sources flowing at 40° and is considered one of the most charming villages in Italy.
Do not forget Terme di Montecatini, in the Pistoia province a very well-known and very popular location since the roman time, today it is the largest group of thermal facilities in Italy and the most famous for drinking and inhalation therapy.