Amusement and theme Parks
Amusement and theme Parks
Organizing a children friendly holiday, there are multiple solutions around the agriturismo. You can plan entertaining and constructive trips. Adventure Parks, aquariums, zoos will offer to your family a safe entertainment.
For water parks lovers Acqua Village in Cecina and Acqua Village in Follonica are a great solution in this tropical style with plenty water slides, big waves and breathtaking, adrenaline-filled trails, games and amazing settings.
Still, very close to Le Vallette, in Marina di Castagneto Carducci village, you will enjoy the Cavallino Matto amusement Park, the greenest in Italy, immersed in a pinewood only 500 meters away from the seaside: eight hectares wide, 30 attractions (15 only dedicated to children, 10 for families, 4 to adrenaline lovers), then Shows, animation and 4D Cinema.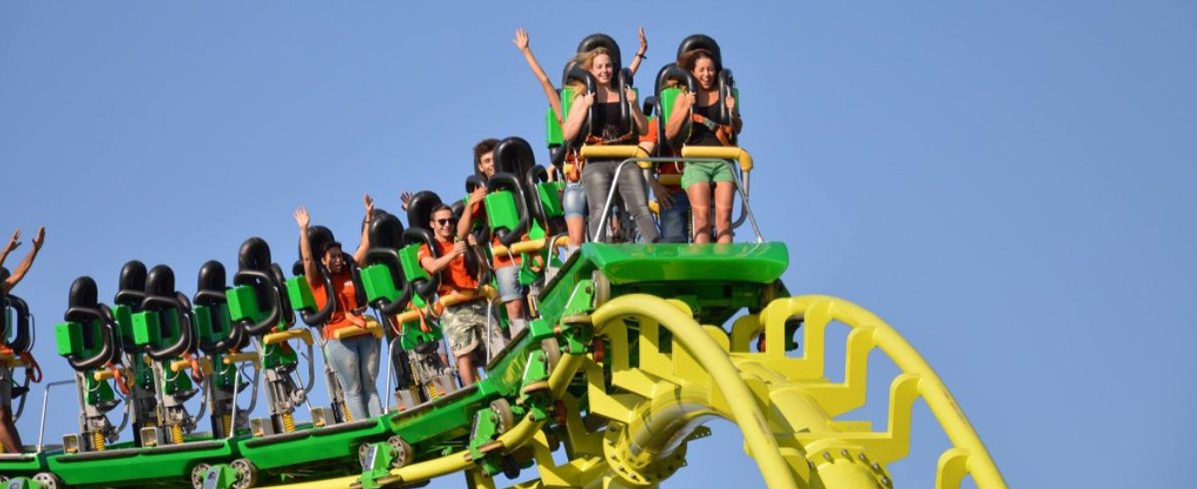 Not to forget, the Park Archeominerario di San Silvestro in Campiglia Marittima is a journey to discover mining operations of the past. You can choose among 6 different trekking trails to climb to the highest point, or travel with the park transportation vehicle to visit the medieval Rocca di San Silvestro on top of the hill.
And what about a visit to the largest aquarium in Tuscany? It is in Livorno, only some 40 kilometers from the agriturismo, has 33 fish tanks, like the sea eagles tunnel, a pool dedicated to indo-pacific ocean where two amazing green tortoises have been living since its opening, as log as black tip reef sharks, zebra sharks and a couple of Napoleon fishes.
Adventure lovers will enjoy Giardino Sospeso in Riparbella, an adventure park, set in a centenary oak -trees wood, following suspended trails to platforms, rope bridges, with different ability levels and length to meet all people's desires always in total safety. Then Archery, tree climbing, MBT renting, snack bar, Pic Nic area and barbecue.
Similar adventures can be experienced at Parco Cielo Verde in Marina di Grosseto. A large selection of selected tracks; safe acrobatic crossings between trees for children of all ages with multiple routes of varying difficulty, Nepalese bridges, jumps to satisfy beginners and experts alike.
In the end we recommend Naturalistic Park delle Biancane, near Monterotondo, where Geothermic has influenced the landscape look and where we can observe the power of nature in geysers here called Soffioni, steaming vapour escaping from the soil leaks and vapour columns.